About The Organization
Gozoop Online Pvt. Ltd. is recognized among India's Great Mid-size Workplaces 2020. Every year, Great Place to Work® identifies India's 50 Great Mid-size Workplaces (with employee strength 100 - 500) through an objective and rigorous workplace culture assessment process. Founded in October 2008, Gozoop is an independent marketing company offering a wide range of strategic solutions for brands and businesses. With a platform-agnostic approach and an effective blend of creative and technology services, Gozoop specializes in crafting integrated solutions designed to help brands and businesses win in the new world. A team of over 130 marketers, Gozoop has partnered with brands such as Dell, Asian Paints, Taj Hotels, Kolkata Knight Riders, Mumbai Indians, and many more to create award-winning and noteworthy campaigns.
Why Gozoop Online Pvt. Ltd. is a Great Place to Work?
<div style="text-align: justify;"><span style="font-size: 1rem;">Gozoop Online Pvt. Ltd. has successfully created a Great Place to Work FOR ALL their employees as they have excelled on the 5 dimensions that are a hallmark of a High-Trust, High-Performance Culture™ – Credibility, Respect, Fairness, Pride and Camaraderie. Great Place to Work® is considered the 'Gold Standard' in workplace culture assessment and recognition. As a Great Place to Work-Certified™ organization, Gozoop Online Pvt. Ltd. became eligible to be considered among 'India's Great Mid-size Workplaces 2020'. The work culture is the main reason that Gozoop stands out. The leadership is accessible, friendly, and supportive of the employees. Gozoop has some amazing HR benefits and perks for employees and management truly believes in taking care of the employee needs. Everybody gets a chance to voice their opinion and collaborate at work to enhance their work life. The managers/seniors are supportive and help in forming/framing your ideas better. The work culture is warm, fun-loving, interactive, and engaging. All employees feel like a part of a family and enjoy working with their teams. Their CSR initiatives like 1smallstep make employees engage proactively in social causes. Another unique thing is that if an employee doesn't perform well then he/she is allowed to join another team where he/she may perform well. Most of their HR practices have creativity and warmth associated with them.</span></div>
Recognitions awarded by Great Place to Work®
Click here to read more about the evaluation process.
Great Place to Work-Certified™ from March 2020 - February 2021. Certified for 4 years in a row!

India's Great Mid-size Workplaces 2020. Recognized for 4 years in a row!

India's Best Workplaces in Media 2020
Best People Practices
Subscribe to Culture In-Shorts Newsletter to read more from Great Workplaces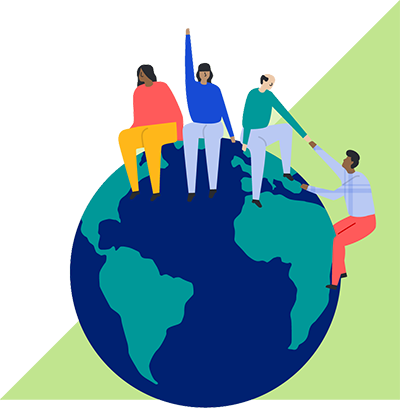 Inspiring
CEO of the Day
Every Monday, The CEO- Ahmed Aftab Naqvi, and HR Team together select an aspiring employee to be the CEO for that day. The employee carries out his/her daily tasks in Ahmed's cabin and is asked to share their experience at the end of the day, which is then uploaded on Ahmed's Instagram profile.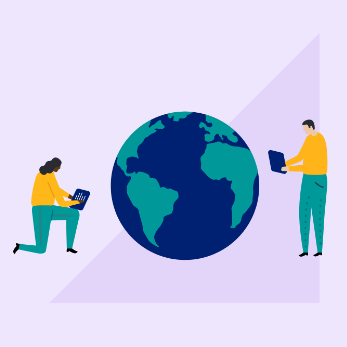 COVID-19
Mission PPE
Mission PPE (Positive, Protected Environment) entails covering each Gozooper with a Covid insurance, crediting advance salaries, beginning to work from home even before the lockdown and organizing monthly townhalls, among others. Having the HR Team reach out to each Gozooper once a week to make sure they're doing well and also ensuring no covid related layoffs at Gozoop are also part of this initiative. 
Employee Testimonials
Friendliness and the care in this workplace are above par and I can truly say that I have learned how to make an individual feel comfortable from my experience at Gozoop.
Management eagerly waits, encourages, trains everyone to hear ideas, invention, creativity from people in the workplace and to translate into practice with all possible means.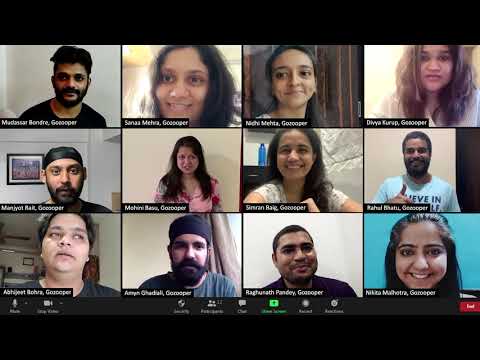 Leaders Speak
Bansi Raja

Chief Happiness Officer