About The Organization
Inorbit Malls (India) Pvt. Ltd. is recognized among India's Great Mid-size Workplaces 2020. Every year, Great Place to Work® identifies India's 50 Great Mid-size Workplaces (with employee strength 100 - 500) through an objective and rigorous workplace culture assessment process. Inorbit Malls (India) is a subsidiary of the K. Raheja Corporation. Inorbit Malls pioneered the mall culture in India when it opened its first mall to the public in early 2004 in Malad, Mumbai. Inorbit Malls have a universal class and appeal; it seeks to provide a one-stop destination for fashion, lifestyles, food, and entertainment and has something for all age groups from all walks of life. Inorbit Malls has acclaimed international standards in facility management and customer service. Inorbit today is poised to grow and set benchmarks for mall excellence through its Greenfield and Inorganic projects throughout India.
Why Inorbit Malls (India) Pvt. Ltd. is a Great Place to Work?
<div style="text-align: justify;"><span style="font-size: 1rem;">Inorbit Malls (India) Pvt. Ltd. has successfully created a Great Place to Work FOR ALL their employees as they have excelled on the 5 dimensions that are a hallmark of a High-Trust, High-Performance Culture™ – Credibility, Respect, Fairness, Pride and Camaraderie. Great Place to Work® is considered the 'Gold Standard' in workplace culture assessment and recognition. As a Great Place to Work-Certified™ organization, Inorbit Malls (India) Pvt. Ltd. became eligible to be considered among 'India's Great Mid-size Workplaces 2020'. Inorbit Malls (India) is a great place to work as the management is very competent and capable of realizing the business vision for the organization. Employees feel a sense of equality and have excellent work-life benefits. Diversity has been taken up as a cause and is part of management core competency. The Aanchal program for women employees is particularly noteworthy. Employees have the required facilities to achieve work-life balance and celebrate wins and personal milestones together. There is a sense of pride being associated with the organization for most employees.</span></div>
Recognitions awarded by Great Place to Work®
Click here to read more about the evaluation process.
Great Place to Work-Certified™ from January 2020 - December 2020. Certified for 3 years in a row!

India's Great Mid-size Workplaces 2020. Recognized for 3 years in a row!

India's Best Workplaces for Women 2020. Recognized for 3 years in a row!
Best People Practices
Subscribe to Culture In-Shorts Newsletter to read more from Great Workplaces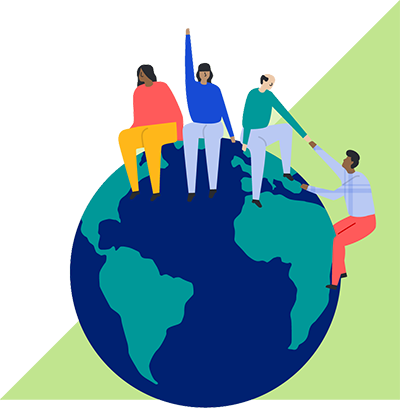 Inspiring
Inclusion Ally
At Inorbit, they believe in supporting Employee Diversity and Inclusion, and hence as a part of their CSR activity, they came up with 'Inclusion Ally.' The role of an Ally is to support a PwD cross the finish line in Open 10K Run. By running with a PwD as an ally, their team shattered the stereotypes that come with disability showing the world what true inclusion means.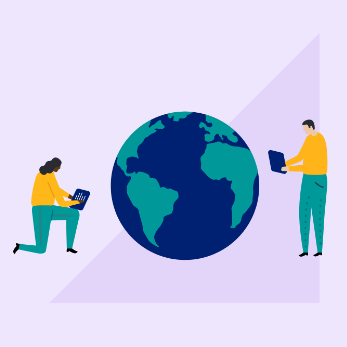 COVID-19
EKJUT
Inorbit Malls launched an initiatives called 'EKJUT' under which they were reaching out to their colleagues, specifically those who were stranded alone and away from their family. They connected with them for virtual coffee or lunch, games and lots of fun activities to make them feel part of a big family and give them a home away from home.
Employee Testimonials
It's the best place to work according to me because the management and the team members here help us in every aspect where it is required to achieve the target.
It's been over 6 months I have joined this company, but it already feels like a family. People here are very cooperative and also, HR Team plays a big role in such smooth functioning.