About The Organization
Zifo RnD Solutions is recognized among India's Great Mid-size Workplaces 2020. Every year, Great Place to Work® identifies India's 50 Great Mid-size Workplaces (with employee strength 100 - 500) through an objective and rigorous workplace culture assessment process. Zifo is a Global R&D IT Solutions specialist providing best-in-class R&D solutions and services that drive efficiency across the Bio-Pharma spectrum. Zifo's offerings span across Discovery Informatics, Lab Automation, Clinical Services, Translational Research, and the Genomics Space. With global offices in the US, UK, France, Germany, China, Japan, and India, Zifo caters to a global customer base comprising 7 of the Top 10 leading Bio-Pharma companies. Zifo is vendor-neutral and provides technology solutions across various software and hardware platforms.
Why Zifo RnD Solutions is a Great Place to Work?
<div style="text-align: justify;"><span style="font-size: 1rem;">Zifo RnD Solutions has successfully created a Great Place to Work FOR ALL their employees as they have excelled on the 5 dimensions that are a hallmark of a High-Trust, High-Performance Culture™ – Credibility, Respect, Fairness, Pride and Camaraderie. Great Place to Work® is considered the 'Gold Standard' in workplace culture assessment and recognition. As a Great Place to Work-Certified™ organization, Zifo RnD Solutions became eligible to be considered among 'India's Great Mid-size Workplaces 2020'. Zifo has well-meaning initiatives in place that are both innovative in approach and relevant to the needs of the organization and the employees. Personal development is considered critical for every employee, and hence the organization follows Buffer philosophy where the individual is cross-trained in horizontal roles if they are unable to scale up in higher roles. This ensures that no employee works in the same role for more than 2 years and at the same time ensuring the availability of a multi-skilled resource. Programs are designed with a definite purpose and keeping employee welfare at the forefront. Platforms such as Happiness Index provide employees with the flexibility to share their emotions anonymously and speak up about any unpleasant workplace situations that they may have faced and also choose if they wish to speak to someone regarding what they are feeling thus creating more engagement with the employees and accountability of the leaders.</span></div>
Recognitions awarded by Great Place to Work®
Click here to read more about the evaluation process.
Great Place to Work-Certified™ from April 2020 - March 2021. Certified for 4 years in a row!

India's Great Mid-size Workplaces 2020. Recognized for 4 years in a row!

India's Best Workplaces in Professional Services 2020. Recognised for 2 years in a row!

India's Best Workplaces for Women 2020.
Best People Practices
Subscribe to Culture In-Shorts Newsletter to read more from Great Workplaces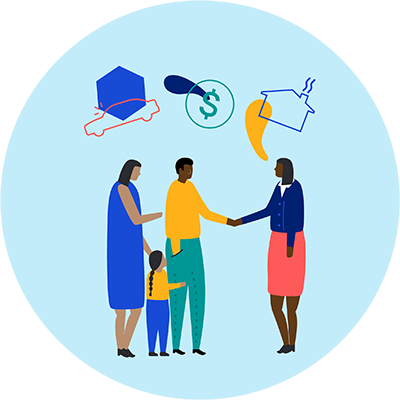 Including
Ethnic Day
<div style="text-align: justify;"><span style="font-size: 1rem;">Once every 6 months, Ethnic Day is celebrated at Zifo where all employees adorn themselves with culturally representative attires. The entire Zifo team meets in the evenings to share their culture and what their attire represents. This initiative helps people from different departments to meet each other in an informal environment and bond over stories that are special to them.</span></div>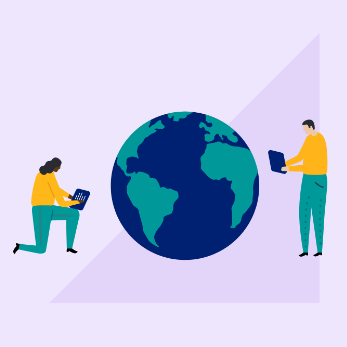 COVID-19
COVID Care Package
<div style="text-align: justify;"><span style="font-size: 1rem;">Zifo has introduced the COVID care package which is a support kit for team members and extended family who are diagnosed with COVID. The care package includes the basic diagnostics and monitoring tools as well as the health supplements and essentials required for recovery. They have partnered with a specialist doctor for online consultation and have curated a list of hospitals if required.</span></div>
Employee Testimonials
The constant feedback, feedforward mechanism wherein the opinions & criticisms are received well, irrespective of the position of the employee is one of the good things here.
People around are very friendly and have immense knowledge about their departments.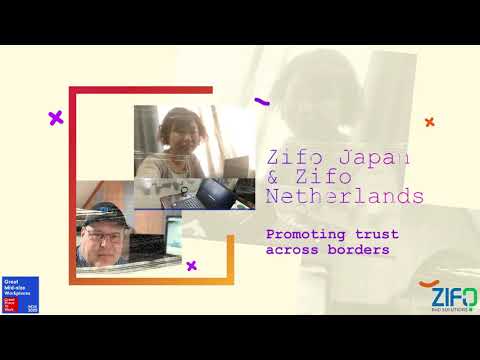 Leaders Speak
Raj Prakash Govindarajan

CEO