About The Organization
Marico Ltd. is recognized among India's Best Companies to Work For 2020. Every year, Great Place to Work® identifies India's 100 Best Companies to Work For (with employee strength more than 500) through an objective and rigorous workplace culture assessment process. Marico Ltd. touches the lives of 1 out of every 3 Indians, through its portfolio of brands such as Parachute, Parachute Advanced, Saffola, Hair & Care, Nihar, Livon, Set Wet, Zatak, Mediker and Revive. The international consumer products portfolio contributes to about 23% of the Group's revenue.
Why Marico Ltd. is a Great Place to Work?
Marico Ltd. has successfully created a Great Place to Work FOR ALL their employees as they have excelled on the 5 dimensions that are a hallmark of a High-Trust, High-Performance Culture™ – Credibility, Respect, Fairness, Pride and Camaraderie. Great Place to Work® is considered the 'Gold Standard' in workplace culture assessment and recognition. As a Great Place to Work-Certified™ organization, Marico Ltd. became eligible to be considered among 'India's Best Companies to Work For 2020'. Marico Ltd. Through its philosophy of 'Membership', Marico believes that care & concern, appreciation, & teamwork are crucial to their success. The fact that each Member fills the Personalized Appreciation Tips (PAT) form in order to be recognized for his/her work in the manner he/she values, stands testimony to the Marico's core belief in Appreciation.
Recognitions awarded by Great Place to Work®
Click here to read more about the evaluation process.
Great Place to Work-Certified™ from March 2020 - February 2021.

India's Best Companies to Work For 2020

India's Best Workplace in FMCG 2020

India's Best Workplaces for Women 2020.

India's Best Workplaces in Manufacturing 2021.
Best People Practices
Subscribe to Culture In-Shorts Newsletter to read more from Great Workplaces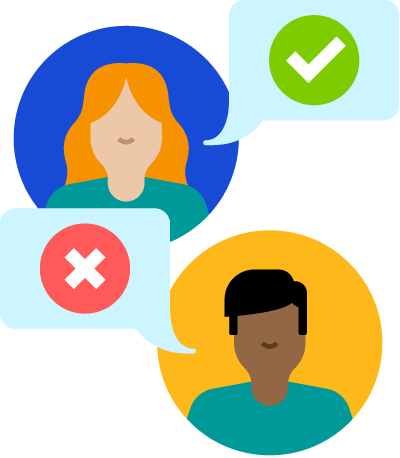 Listening - Upward Communication
Young Board
The Young Board is a cross-functional team comprising eight young leaders from different functions across India and international businesses to ideate big bet ideas. This board works on identifying new opportunities, potential pitfalls, and shares recommendations on the initiative/s identified.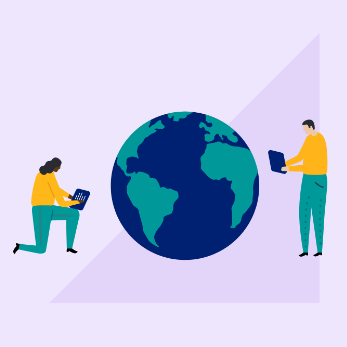 COVID-19
#MaricoChangeMakers
#MaricoChangeMakers ideation challenge was launched to discover and capitalize on innovative ideas to co-create the future in the new normal. Marico received 2000+ ideas around Re-inventing Business Operating Model, Optimizing Costs, and Innovative Workplace Practices.
Employee Testimonials
It is an organization that values experiences and learning from mistakes.
Supervisors take reasonable effort to help the employees with personal and professional decision making.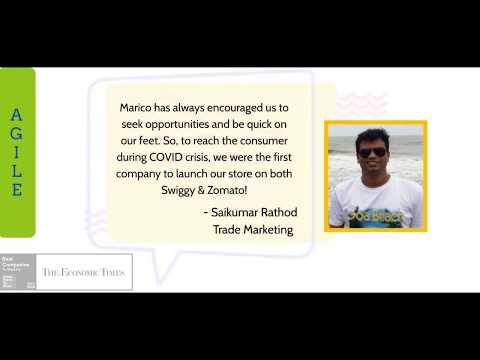 Leaders Speak