The massive sales force of Alkem is led by leaders who demonstrate by action that people are essential to achieve the organizational goals. The Alkem Family is 17,000+ strong, epitomising a High Trust High Performance culture. 91% of employees say it is a Great Place To Work. The one reason that stands out regarding how it creates this environment, exquisitely expressed by an employee in their own words: "Alkem is a very beautiful company – takes good care of all the employees, teaches us to do work in a peaceful way & takes care of us like a family member." It is this very authentic and heart-felt sense of belonging that's earned Alkem the 31st rank in India's Best 100 Companies To Work For 2022.
How has the journey been?
Alkem's journey in building one of the best places to work goes back to its inception. The founders Mr Samprada Singh and Mr Basudeo Singh laid the foundation of an organization which was not only meant to change the landscape of the Indian pharmaceutical industry, but also to build inspiring leadership models for the workforce. This is echoed even today by the current generation of leadership – Sandeep Singh, Managing Director – "Our people are vital to our success, and we continue to focus on building their capabilities and driving a high-performance culture. During the year, numerous training programmes were rolled out for upskilling and professional growth. We also provided multiple learning and development opportunities to develop future leaders and keep the talent pipeline flowing". (Excerpts from Alkem's Annual Report)
Continuous learning – at the heart of the success.
One of its most widely diversified flagship internal learning app – ALKEPEDIA provides continuous interactive learning opportunities in bite-sized format The 'Ask the Expert' platform has helped the field force to serve the customers at a rapid pace leading to delightful experiences. Video based on the job training (VBOJT) was initiated to further sharpen the communication related to the brands. The overall outcome of this coordinated effort was one of the most successful launches in the Chronic segment. Within a year of its launch, the brand became worth INR 20 crore.
In the words of Rajorshi Ganguli, President & Global Chief Human Resources Officer, "We believe that learning is an integral part of growth, and investment in learning is a strategic decision. To stay relevant, our L&D team and senior leaders co-create the capability-building process. Numerous programs both technical and behavioural, using various interesting pedagogies and relevant content, caters to all sections of employees to enable them to perform both current and future roles. Apart from this, we have mid to long-term education programmes for specific cohorts by tying up with reputed institutes and using MOOCs."
An industry leadership initiative is Connect 2 Clinic – through this digital platform, any patient in any part of the country could consult a doctor from the convenience of their homes without any risk to their health. C2C is not only an easy-to-use telemedicine platform but also has evolved into a virtual clinic for practitioners, allows the doctors to stay in constant touch with the patients even post-consultation through various content initiatives.
How Alkem built on its people management capabilities to rise above in the new normal.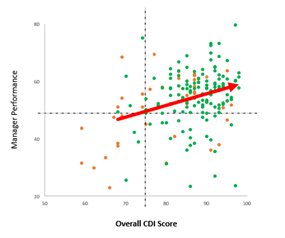 While their people practices drive a great employee experience, the leadership team needs to measure progress and give managers actionable data for continuous improvement on how they could best achieve the employee engagement while driving business goals, finding the right balance.
For this, Alkem partnered with Great Place To Work and Great Manager Institute® to introduce a learning & certification program for 200 senior leaders in the sales function.
Engage To Excel (E2E) Program, as they brand-named it, has 3 key levers – Connect – Develop – Inspire, a well-researched people management framework aimed at identifying and impacting key managerial styles and business outcomes. The entire program has been custom designed based on leadership interviews, team feedback and focus group discussions. The areas of focus are carved out to enhance the people manager capability in alignment with Alkem's values, future business growth and employee aspirations.
The program has various phases including surveys, workshops, action planning and implementation of practices for managers, e-learning platform, culminating in certification as a Great People Manager. The participation and dedication in E2E from leadership – top to bottom, along with the L&D team has given the required momentum for managers to go through the 6-month detailed intervention – resulting in quantifiable behavioral changes. One of the participating managers, Nitin Kumar has this to say about the program – "Concept of CDI has given a new perspective of managing teams, it is practical and implementable. Meaningful and frequent conversation with my team is helping me to build a more connected and engaged team."
Key Outcomes and Impact of the program and how is Alkem sustaining this
Working on areas like Appreciation between peers, Empowerment in team members for taking decisions, Transparency within team, Openness to receive feedback, Personal connect with team, has resulted in significant business results. The people managers who exceled in making an impact on their team's engagement levels, performed 14% higher on sales target achievement and sales growth (refer graph representing cross-plot of manager's business performance and Overall CDI score which refers to team feedback for managers on elements of the Great People Manager Framework – Connect-Develop-Inspire).
There is no additional investment, only the focused approach, combined with time and effort spent in connecting, developing, inspiring the team.
"My boss is always pushing me to break my own record every time. He never forgets to celebrate my success every time."- Mr Tirthankar Dutta, DSM, Kolkata
"He has played a huge role in aligning the collective efforts of entire team into a firing rocket. We are now ready to accept the challenge of creating milestone achievements."- Ankit Shah, GM, Sales and Marketing
"He is creating positive vibe within the team with transparency to take business to newer heights."- Debmalya Banerjee DGM, Sales
The evolving practices and experiences are getting institutionalized across the organization by becoming part of their monthly business reviews, as more and more managers are getting imbibed into the active philosophy of being great people managers.